Popular Education
"No one educates anyone, and nobody is self educated; all of us learn from each other, mediated by the world we live in."
Paulo Freire
March and Rally to End Discrimination Jan. 20th at 7:30am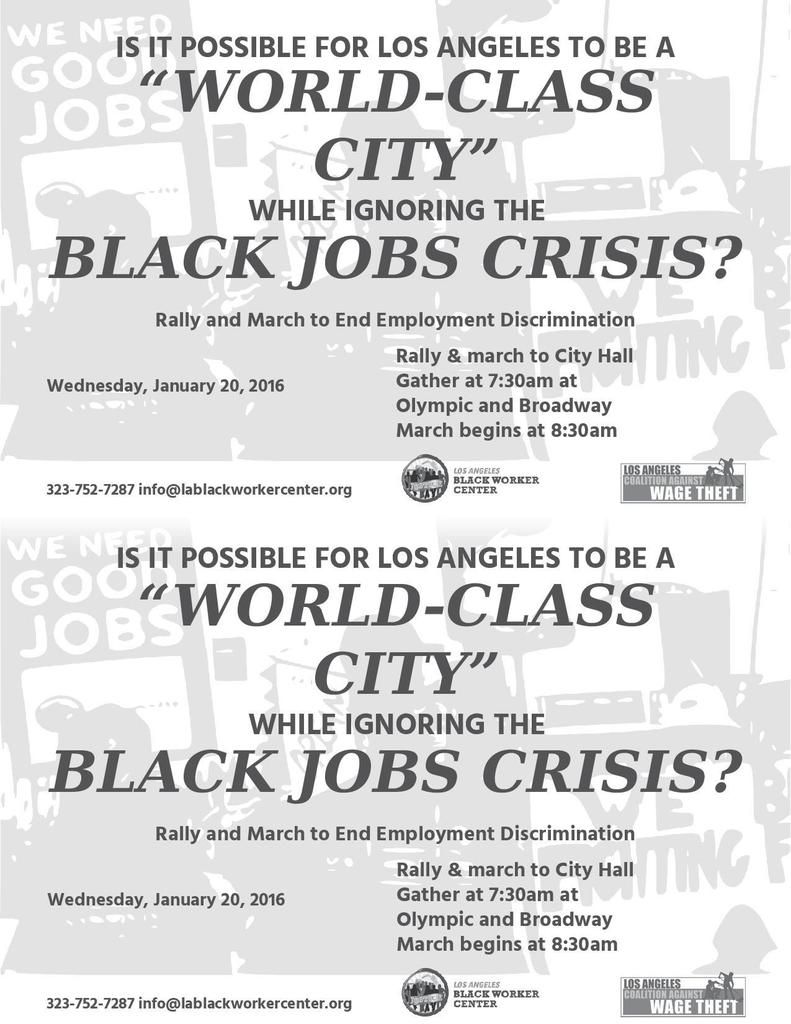 Close to 50% of Black working age adults in LA County are unemployed or underemployed. This is unacceptable and we need to enforcement to regulate discriminatory practices. We need a local system that will support civil rights protection and ensure workers aren't sidelined because of the color of their skin.
We call on the LA City Council and the LA County Board of Supervisors to take action and create a Discrimination Complaint Resolution System within the Human Relations Commissions.
If Seattle and Portland can work towards racial and economic equity, so can
Los Angeles!
Please join the LA Black Worker Center and the LA Coalition Against Wage Theft for this historic event.
WHAT: Rally and March to City Hall
WHEN: Wednesday, January 20th 2016
WHERE: Meet at Olympic and Broadway, End at LA City Hall
FACEBOOK Event: RSVP on the Facebook Event Page